Some of best tips which you are try at home for your skin care pre and post Holi festival.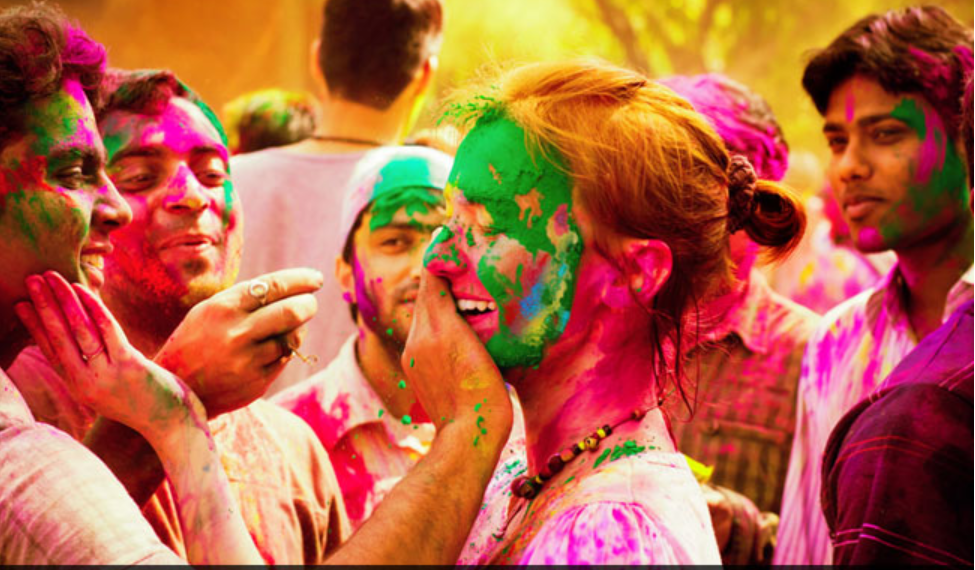 Some Tips For Skin and Hair Care Pre Holi Colors
Apply coconut oil all over your body and massage.
Wear clothes such as a full-sleeved top and full-length lower to reduce skin exposure to colours.
Wear sunglasses that can protect the eyes from coming into direct contact with colour bursts, water jets, etc.
Apply lip balm and Vaseline on your ears.
To save Nail Please applying a thick coating of nail paint on fingers as well as toes can also protect them from absorbing colours.
To prevent Ears, Putting cotton earbuds is a good idea as it will prevent colour from entering deep inside the ear.
Apply oil your hair with coconut or mustard oil, and make sure it seeps into the roots. This will protect your scalp and make it much easier to wash off the colour once the festivities are over.
Don't go to direct sun light as it makes the skin absorb colour faster.
Some Tips For Skin and Hair Care Post Holi Colors
Use a foamy face wash to remove dirt, colours and excess oil. Also, use a cleanser that caters to your skin as per your skin type.
Avoid using warm water directly on the skin as it might affect your skin. Instead, use cold water as it will easily wash off the color easily.
Do not scrubs as it your skin as it may dry out your skin and make it itchy and uneven.
Use an oil, like a cold pressed coconut oil over certain areas and let it settle for a bit as it will make the removal of colour easily.
Use of a good moisturizer and face serum is a must and if needed, you can apply them at regular intervals as well.
Home Remedies For Skin and Hair Care Post Holi Colors
Besan And Curd
Add 2 tablespoons of besan in a bowl, 1 tablespoon of curd to it and some drops of rose water. Mix it well and make a paste. Apply it thoroughly on the affected areas. Wash it off once it dries off.
Lemon And Curd
Add 1-2 tablespoons of lemon juice with 1 tablespoon of curd and mix it well. Apply it for 15 minutes and then head for a bath.
Turmeric Face Mask
Mix 3 spoons of yoghurt, one spoon of honey and a pinch of turmeric powder. Apply to your skin and wash after 20 minutes. If you have very dry skin, you can apply this once a week
Amla and Shikakai
Apply Amla and Shikakai to wash your hair post holi colors