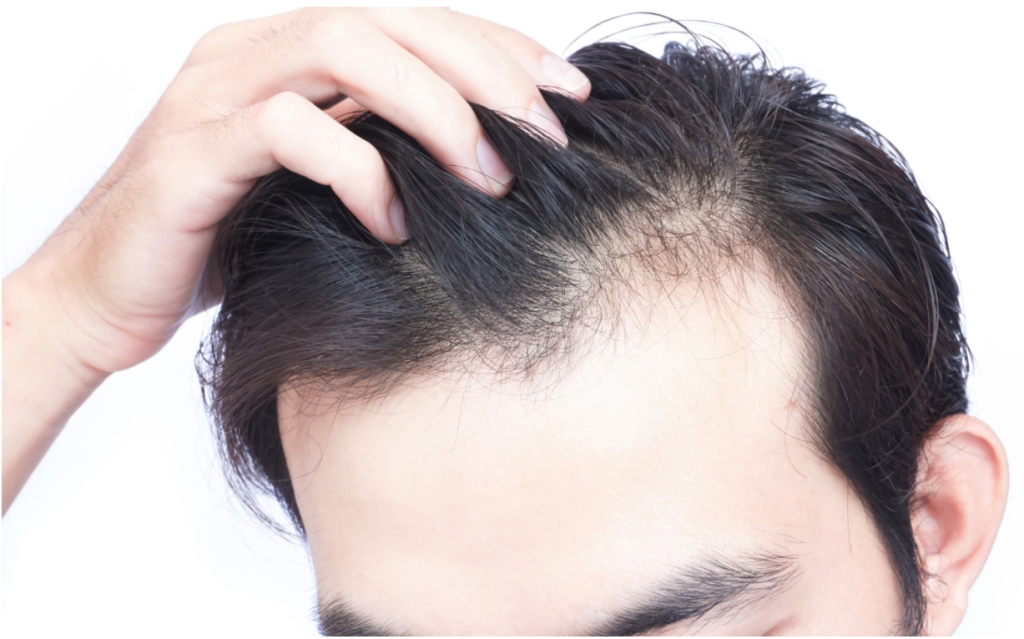 1. Regularly wash your hair with less chemical added shampoo
Regular hair washing is a part of preventing hair loss by the way of keeping hair and scalp neat and clean.
2. Avoid Scalp massage with oils
Avoid Scalp massage with oils if you have facing hair losses
3. Avoid brushing wet hair
When hair is wet, it is in its weakest state. So avoid brushing wet hair because the chances of hair loss increases. 
4. Garlic juice, onion juice or ginger juice
Rub one of the juices on your scalp, leave it overnight and wash it out in the morning.5.
5. Keep yourself hydrated
Drinks a lot of water
6. Rub green tea into your hair
Studies have shown that rubbing green tea into hair may help curb hair loss problem.
7. Enrich diet with protein
Eating lean meats, fish, soy or other proteins promotes hair health and in turn helps curb hair loss.
8. Avoid Smoking
Smoking cigarettes reduces the amount of blood that flows to the scalp and this causes a reduction in hair growth.
9. Reduce Alcoholic Beverages
If you are experiencing hair loss than lessen your alcohol intake because drinking alcohol reduces hair growth.
10. Physical activity
Walk, swim or bike for 30 minutes a day helpsbalance hormonal levels, reducing stress levels besides reducing hair fall.